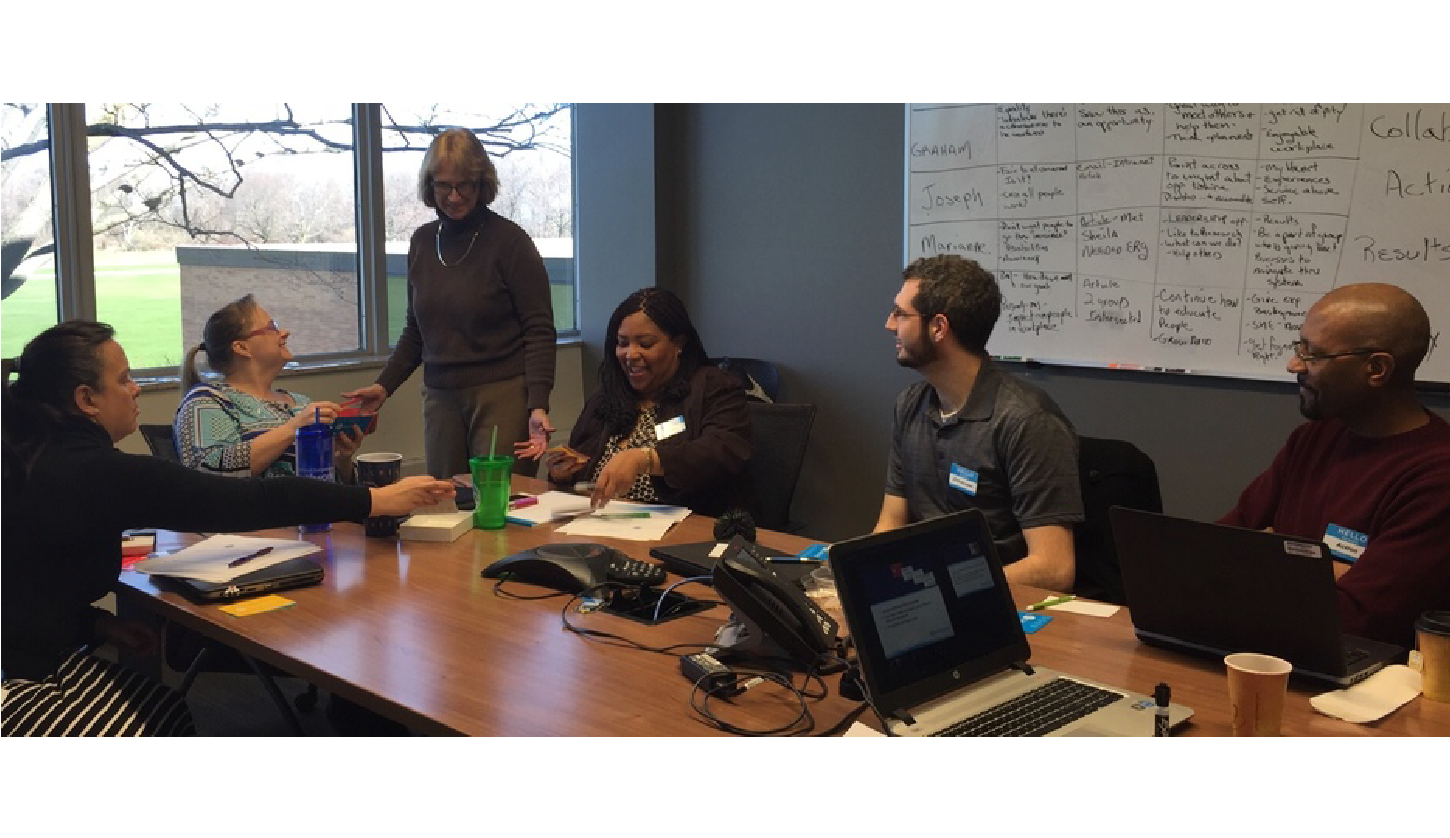 Developing a Team
Facilitator and coach Deb Terry goes beyond just facilitating the conversation to actively guide the way to reaching goals. With a warm, approachable manner she customizes evidence-based methods for diverse teams like yours to:
Trust each other
Engage the conflict around ideas
Commit to decisions
Hold one another accountable
Focus on achieving collective results
Improve the effectiveness of your organization with creative, practical people solutions.  Solutions that can help to:
Build a high-performance team
Discover untapped blend of skills within current employees
Improve communication
Jumpstart new leadership onboarding process
Strategic planning sessions
DiSC Workshops
DiSC Profile is a personal assessment used to identify and measure an individual's DiSC behavioral style. Behavior occurs as a result of unique and distinct ways of thinking, feeling, and acting. It is an expression of identity.
With that, Everything DiSC® Profiles address specific behavioral skills needed for a more successful workplace. There are application specific profiles for DiSC Workplace Teams, DiSC Management, DiSC Sales, and DiSC Work of Leaders.
Building a Cohesive Team
The Five Behaviors of a Cohesive Team™ is an assessment-based learning experience that helps groups uncover what it takes to build a cohesive team in the most approachable, competent, and effective way possible. Powered by Everything DiSC®, the profiles help participants understand their own DiSC® styles and help to develop team trust, engage in conflict around ideas, commit to decisions, hold one another accountable, and focus on achieving collective results.
Leadership Development
This program is coming soon. Contact Deb for more details!
Everything DiSC® and The Five Behaviors of a Cohesive Team™ are trademarks of John Wiley & Sons, Inc. or its affiliated companies.
Skillblenders
(269) 369-7854       DebTerry@Skillblenders.com